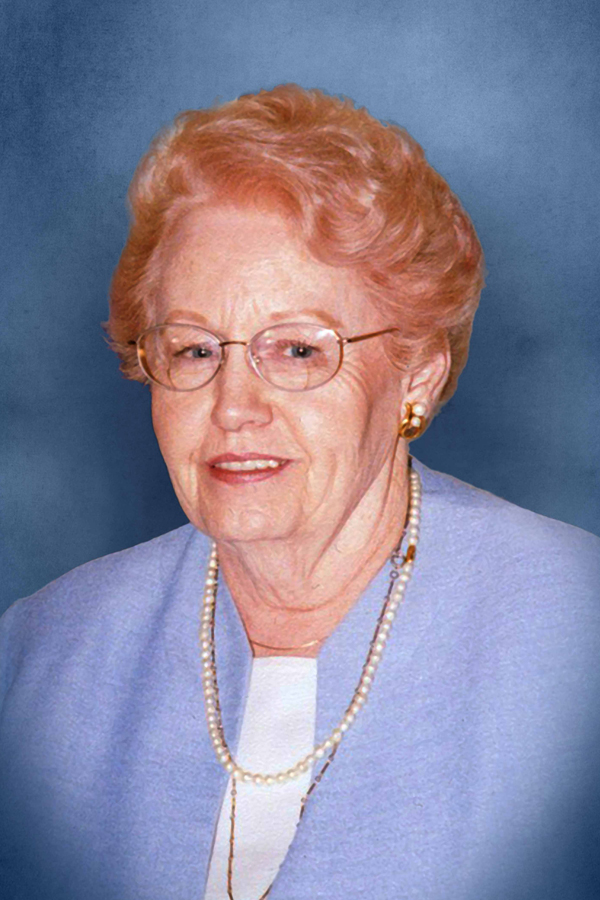 Dorothy Faye Wolaver, age 87, of the Village, was born in Okarche, Oklahoma on September 18, 1930 to Andrew Leland Moffat and Opal Marie Moffat and died in Nashville, Tennessee on January 4, 2018 at 10:17 a.m.
Raised on a farm in Piedmont, Oklahoma, Dorothy had one younger brother, the late Allen Moffat. Dorothy began her schooling at Head School, a one room country school. She graduated from Piedmont High School in 1948 as Valedictorian. She received a Bachelor's Degree in Home Economics from Oklahoma State University in 1952.On June 6, 1953,
Dorothy married her beloved husband, William (Bill) Wolaver. They enjoyed decades of happiness, celebrating their 59th wedding anniversary the day before Bill passed away in 2013. Dorothy's great love was teaching piano to her many students. She taught for 50 years, until 2011. She also taught elementary school for the few years before she and Bill began their family. Her children and grandchildren enjoyed her talents and creativity as an accomplished seamstress over the years.
During her life, Dorothy served as a Campfire Girl leader, a tutor through the Whiz Kids program, had a strong interest in her church's missions programs and volunteered along with Bill, at the ROC Food Pantry for over 18 years. Dorothy and Bill were founding members of Our Lord's Community Church and worshipped there for over 37 years.
They are proud parents, grandparents and great grandparents of one daughter, Karen Wolaver Moore of Allen, Texas, and her 4 children, Paul Moore and his wife Delilah, children Kimber and Jennings; Suzannah Oftedal and her husband Randall; Shannon Beatty and her husband Brandon; and Chad Wolaver; and one son, William (Bill) Wolaver and wife Robin, of Nashville, Tennessee, and  his 7 children: Annie and husband Scott Dupre, children David, Vincenza and Juliette; Alex and wife Berklee, children Audrey, Evangeline and Anna; Benjamin and wife Lisa, and daughter Eliana;  Camille and husband James DaSilva and son Gabriel; and  Gretchen, Jeremiah and Zoe.
Funeral Services were held January 7, 2018 at Our Lord's Community Church in Oklahoma City.
In lieu of flowers, donations may be made to the Annie Moses Foundation, a non-profit for music education that will be dedicating the Dorothy Wolaver Piano Lab in her honor at a renovated school in Franklin, TN. Please visit www.anniemoses.org or send a tax-deductible donation to PO Box 2473, Brentwood, TN 37024.
Services were under the direction of Smith & Turner Mortuary.