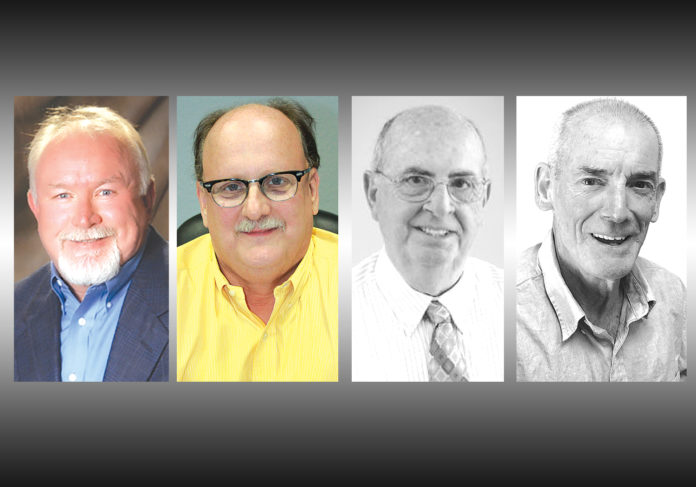 By Mindy Ragan Wood, Staff Writer – The issue of whether to keep a retail attractions specialist remains unsettled for council members. Rickey Hayes was hired a year ago to draw business to Piedmont in order to grow sales tax collections.
Hayes was expected to appear during the October and November council meetings but was unable to do so because of health reasons. Jason Orr told council members in November that they could review the monthly reports of his activities and contact Hayes with any questions they had individually. He reminded the council that retail attraction can take up to three years before any efforts succeed.
Council members have not contacted Hayes since then, but the matter has been on their minds.
Councilman John Brown said he had been too busy during the holidays to call him, but it is on his to do list.
"My current thinking is that we'll keep him on through the fiscal year and then see what to do. This (retail attraction) takes time. At the end of this fiscal year will be almost two years. At that point if we don't see results, if there's nothing coming, I think at that point we will do something different."
A different option for Brown would be to revisit the possibility of hiring a community development director.
"We hired Hayes in lieu of having a community development director. Jason came forward with a proposal saying that Hayes can do what a community development director can do. It's (a director) going to cost $60,000 to $70,000, but this guy can do the same thing," Brown recalled, "for $4,000 a month."
Brown said at the time the city could afford to pay a community development director $50,000 a year, not enough to attract an experienced professional with established contacts. Hayes launched Retail Attractions, Inc. in 2007 prior to the six years he spent in Owasso as its economic development director.
The decision to keep Hayes or hire a community director are the two options that Brown sees.
"I don't like spending money any more than anyone else does, but sometimes you have to spend the money. If he (Hayes) doesn't produce results, then we'll have to do something else. I think at that point we have to hire a community development director. Doing nothing is not the answer. We have to do something," Brown said. "What, I don't know that yet."
Councilman Kevan Blasdell said he has reviewed the monthly reports and is not encouraged.
"I don't they're sufficient to get anything done," he said. "He's sending out a lot of letters and making a lot of contacts…a wide variety, a lot of specialty businesses like a leather goods store and silver jewelry store. Rickey Hayes contacts the headquarters of national businesses, but I don't think that's going to result in business coming here," he said.
Blasdell believes a different approach could be more effective in drawing businesses to Piedmont.
"I think businesses with an interest nearby, in Oklahoma City and wants to bring that to Piedmont. It seems like companies would not be interested in coming here if they aren't already interested in or have businesses in this area."
Blasdell said he is taking a wait-and-see approach.
"I plan on looking at the budget in April and possibly coming up with something else. We have to do something. We have to continue to attempt to bring businesses to Piedmont."
Councilman Al Gliechmann said he is not in favor of keeping Hayes on and expressed his skepticism that it takes three years to see any results. He has not reviewed Hayes monthly reports.
"We're up to over $50,000 we've spent on this thing (Hayes) and no results. The city manager said it took him three years to get a business in Enid. That seems far-fetched to me. When we hired him (Hayes) he had 50 cities he was taking care of. Now how can you do that and bring business to all of them," Gliechmann said. "Those are the points I've tried to bring up at council meetings."
According to Enid's economic development director Brent Kisling, Hayes work pays off. Enid, which has a population of 50,000 people, hired Hayes eight years ago.
"Academy Sports took closer to four years, I'd say," Kisling said. "TJ Maxx, Ulta…moved into that complex. The most important character trait in economic development is patience, and the bigger projects take a number of years. We broke ground on a new hotel that took Rickey six years."
Gliechmann said he believes in attracting sales tax growth to Piedmont. He pointed out that the city has a chamber of commerce who could attempt to attract businesses to the area and that council members should try too.
"I think we can go out and interest businesses," Gliechmann said. "We've got to get together and work toward getting businesses out here."
City Manager Jason Orr said hiring a community development is an option, but it is an expensive one.
"I think we can afford it, but it means we'd have to cut it from somewhere else. It's a possibility. If you want someone with experience, we'll have to pay more than they wanted to before." he said. "It would have to be $75k or more. Is that really feasible? Probably not. We're trying to do best we can with resources we have."