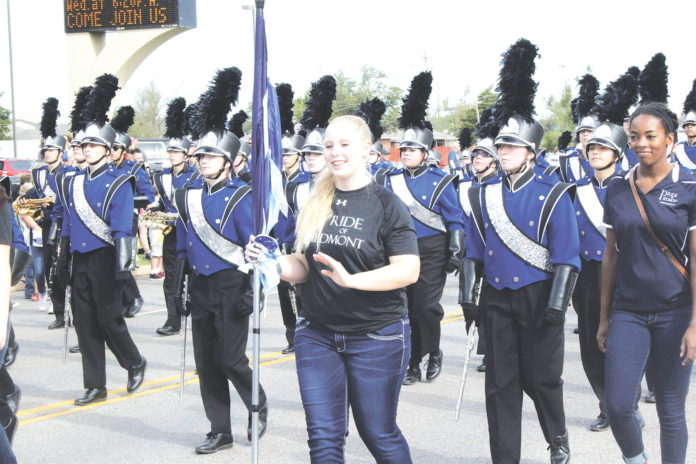 By Mindy Ragan Wood, Staff Writer – Piedmont is gearing up for a day of food, fun, and shopping in honor of the town's annual Founder's Day celebrations.
A 5k race will kick off the day at 7:30 a.m. followed by the parade at 10 a.m. Ongoing events throughout the day will include live music, food trucks, games for children and inflatables and, of course, the Junklahoma flea market.
The Old Store has hosted an outdoor flea market for the last five years, and a national magazine, Flea Market Style, took note when readers voted it the best show in Oklahoma.
"We were the only outdoor show in Oklahoma to make the list so that was quite a privilege," owner Joyce Leach said. "We are now one of the top markets not to miss this year."
Preparation for Junklahoma begins in February.
"That's when we start the application process. We have returning vendors who reapply. Then we open it up to new vendors on March 1. It was filled up in 15 days. We have limited space and I'm still turning people away this week that are wanting to apply," Leach said.
The Old Store is part of the planning committee for the Founder's Day, but Leach stays busy with her vendors. She provides water, snacks, picks up lunch orders, and ensures they have adequate chance.
Leech said the time that community members invest in the celebration is astounding.
"They're handling the food, the trash, the porta potties. We are a small part of the big picture and that's what makes it something that so many people come to, because it's not just a junk show but a family event."
Improvements to this year's Founder's Day include more outdoor toilets, extra parking, more handicapped parking spaces, and more trash cans to keep the town looking clean.
Junklahoma will be set up in front of the Old Store at 100 Monroe Avenue. Food trucks will be set up west of First street and along Monroe street with a few others scattered around the grounds. Games and inflatables will return this year in addition to fire department vehicles. There will be live performances by local students in the First Baptist Church gym.
Indoor vendors will also be set up inside the gym.