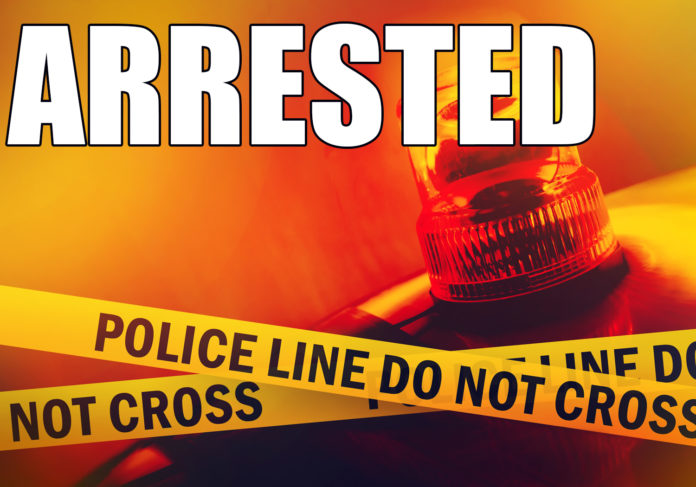 By Mindy Ragan Wood, Staff Writer – A lengthy investigation into a drug operation has finally resulted in formal charges against a Piedmont resident.
Tanner Austin Brown, 22, was charged with manufacturing, possession, and trafficking of illegal drugs. During the search of his home, investigators found cocaine, marijuana, LSD and the tools to manufacture THC from marijuana.
Brown was arrested in August after Canadian County Sheriff's investigators received a tip in March that Brown was selling drugs out of his home at 1269 Paulette Drive.
A detective from the Piedmont Police Department told county investigators a citizen reported Brown was selling $400 to $500 in marijuana to a single buyer. Canadian County detectives partnered with the Oklahoma Bureau of Narcotics to conduct an investigation and ultimately arranged a drug buy from Brown.
In August, a confidential informant cooperated with investigators and purchased two ounces of marijuana for $180, according to a law enforcement report.
Detectives again set up another drug buy where an investigator was scheduled to meet Brown at the 7-11 convenience store in Surrey Hills where the buyer was supposed to purchase mushrooms. Brown backed out of the meeting at the convenience store because there was "too much traffic" and asked to meet at a less populated area.
They agreed to meet at the Northwood Lake dam in Piedmont. He told the buyer he sold the mushrooms but had LSD available, the report states.
The investigator posing as a buyer was wired for surveillance. Detectives overheard Brown talk about the different "types of narcotics and the effects on the body," according to the report.
After the transaction, Brown was arrested and told detectives that his parents and a cousin were at his house. However, five people were detained at his home while investigators searched the property.
Investigators found 40 grams of cocaine, several ounces of marijuana, pipes used to extract THC for wax, weapons and THC wax. Canadian County Sheriff's Captain Adam Flowers said the wax is used to get high with various methods and it was evident that Brown made the wax.
"The manufacturing is that he had THC oils or refined THC he was making a wax with, which is used in the vaping method and other methods you can use with those waxes," he said. "He had steroids, LSD, he was like the jack of all trades or a CVS for users."
Detectives recovered a safe containing unused syringes, "a small glass vial of an unknown liquid, a hollow ink pen (tooter), and a small clear plastic bag with a marijuana leaf printed on the outside," the report shows. Several guns were located under the bed and inside the closet.
Steven Harris, who reportedly lived with Brown, said the safe did not belong to him. Harris let investigators search his iPhone, laptop and a second phone. No evidence of drug activity was found, but the deputy did find photographs of a girl who appeared to be under 16 and was asleep. The photos were taken close up of her breasts and genitals.
Brown and Harris were arrested following the search. Brown posted bond days later, but wasn't charged until this week. Flowers said they have turned in paperwork to the Canadian County District Attorney's Office for charges to be filed against Harris.
Canadian County Sheriff Chris West said they tried to work with Brown who promised to lead investigators to a significant drug supplier.
"Often in law enforcement, especially in narcotics, if you can get a suspect to roll over and become a confidential informant, and assist you to apprehend larger players, oftentimes we do that. Sometimes those informants don't end up being reliable and you have to file charges on them. There have been no charges filed on any additional people," West said.
Flowers said Brown was not going to escape criminal charges, even if he had produced significant leads.
"The district attorney makes the ultimate decision, and if he brought us a supplier that might have given us a little leniency in sentencing. You don't have that much (drugs) and not be held accountable. Sometimes just like anyone else, they get led around and you hope they're being trustworthy. We were hoping we could catch the supplier and it just didn't work out," he said. "He was always going to be held accountable."
Flowers said not getting to the supplier means Piedmont more than likely has a new large-scale dealer.
"He (Brown) didn't get that on his own, it didn't just show up on his doorstep. We want to find who's bringing that in. Anytime you take someone down, there's not just one dealer in Piedmont so someone else is going to step up. Narcotics is a huge demand with short supply. We're going to try to continue to sever those supply lines," he said.