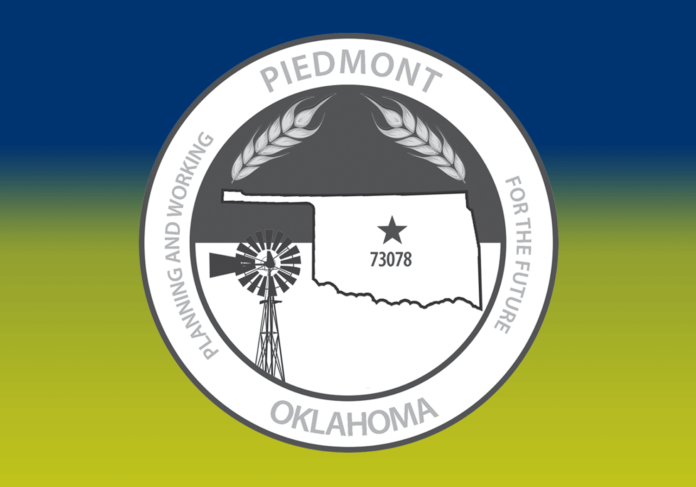 By Mindy Ragan Wood, Staff Writer – Rickey Hayes, a retail attractions specialist, told the Piedmont City Council Monday night he has contacted about 900 businesses since he was hired a year ago.
"Strong markets are a struggle as you know," Hayes told council members. "But the greatest thing about Piedmont is the story. You've got no crime, you've got great schools, you've got great homes. The trouble is you're butted up against the big monster and until we get someone to break the matrix and come up the road…that's possible and it is a slow process."
The chief difficulty Hayes said he encounters is the traffic flow on Northwest Highway which is more attractive to businesses due to the high traffic.
He also pointed to the increased complexity of the retail market. Hayes mentioned other markets like Enid, Owasso, Bixby, and Jenks which are "flourishing" with retail. But generally, he said retail is in a crisis.
"There are multiple retailers who are at risk of bankruptcy, mall tenants going out of business and you know there's something wrong in our country when Toys R Us goes bankrupt. The problem is that retail is changing. Amazon and the online sales, now cities are getting some of those revenues. We're seeing mayors tell their citizens if 'we don't have it here then order it online' because the city will get the sales tax. By no means go to Oklahoma City and I'd say that to all the shoppers in the room: if you can't get it from Piedmont, get it online," he said.
Hayes reiterated that it takes sometimes three years before they can get "anything off the ground." He assured the council that someone will come and break into the market.
"All I can tell you is we're working our heinies off and we're telling a great story," Hayes said.
He offered to pursue any specific businesses that the council had in mind and invited them to the May Spring ICSC conference in Las Vegas.
"Every retailer and developer in the world will be at that convention. I can introduce you around and sometimes it's good to see a Piedmont face," he said.
Grocery retailers are coming to small towns, he said, but Piedmont already has one. Hayes said the chain restaurant Moe's is an eatery that has been setting up in small towns and may be interested in the area. He pointed out that Dollar General is expanding across the street and that a California-based developer has shown strong interest in the old Piedmont Glass building on Monroe Avenue, across from the Olde Store.
Hayes did specify why the California developer is interested in the Monroe Avenue building.
Hayes said it is important for Piedmont to be ready when businesses try to come to town.
He suggested forming a public trust to purchase land that could be sold or leased to a retailer or restaurant in the future at a price they're willing to pay.
Mannford and Wagoner in northeastern Oklahoma have used land incentives and economic development foundations to recruit retailers.
He said those cities have a "pot of cash" that Piedmont doesn't have because they own the utilities. The idea of developing a trust was well received by councilman John Brown.
"I think that's something we need to do. I want to make it easier for you to go these places and say 'here's what I've got.' I would like to know what these other cities are doing to promote themselves, whether it's buying land or buying buildings, we need to know that," he said.