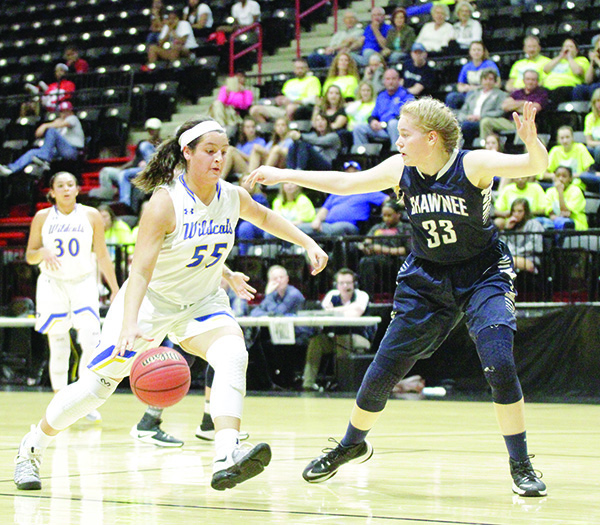 Blake Colston
sports@piedmontnewsonline.com
It didn't take long for Piedmont first-year head coach Tim Price to see the strengths in Maci Attalla's game.
The 5-foot-8 junior forward had a knack for finding open space in the paint, grabbing rebounds and, most importantly, finishing off her chances around the basket.
"She has a way of scoring close to the basket that a lot of high school girls don't understand," Price said. "She has a variety of ways to score and from what we've seen so far, she's better at that than anyone we have."
All that combined with Price's frontcourt friendly offensive system  has Attalla primed for a big junior season.
"I'm still old school enough that I firmly believe that the game is built from the inside out," Price said.
Attalla started as a sophomore for Piedmont's state semifinal team, but with a strong nucleus of seniors around her, Attalla played a complementary role for most of the season. At least until the state tournament came around, when she made a name for herself by averaging just less than 20 points per game en route to first team All-Tournament team honors.
"Those games for sure boosted my confidence," she said. "To see that I could go up against bigger, stronger girls and compete just fine."
Attalla credits her teammates for finding her in good spots as one of the keys for her uncanny ability to finish in the paint despite not possessing overwhelming height.
Price noted her solid footwork as another reason she's able to score down low.
Two years spent going against All-State selection and Southwestern Oklahoma State signee Maddie Sperle helped Attalla as well.
Especially when it comes to another of Attalla's strengths — her ability to work her way into position to grab rebounds.
Sperle was longer and more athletic than Attalla, but even when Attalla was younger she was able to hold her own because of her desire to wind up with the ball.
"Being aggressive and crashing the boards is one of the main things I do," she said. "You can't always control what you do on offense, but you can control hustle plays."
Attalla is a leader for the Lady Wildcats' too.
"I think that's kind of automatic to most high school teams. It's easier for all the better players to kind of be counted on as leaders," he said. "It helps when one of your better players is dependable and a hard worker like Maci."