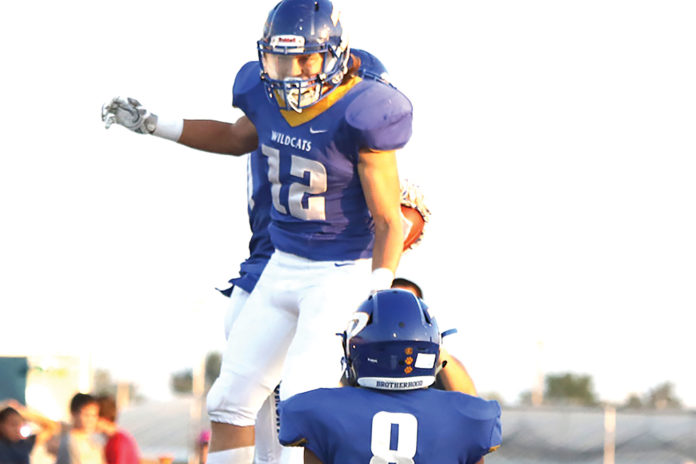 Blake Colston
sports@piedmontnewsonline.com
Piedmont plays its regular season finale tonight at second-ranked Bishop McGuinness.
Kickoff is set for 7 p.m. at Pribil Stadium in Oklahoma City, with the Wildcats playoff hopes, in part, resting on the outcome.
Piedmont (3-6, 3-3) must win and have Guymon upset Guthrie to make the playoffs for the second straight season.
The Irish (8-1, 5-1) have already secured second place in the district, so they have the option of resting starters or only playing them for a portion of the game.
Last week, McGuinness beat Lawton Ike 70-32. Piedmont lost to No. 1 Carl Albert 39-8.
The Irish beat PHS 21-0 last season at F&M Bank Stadium.
For more news, sports, and community stories like this one, subscribe to the Piedmont-Surrey Gazette by calling (405) 373-1616.