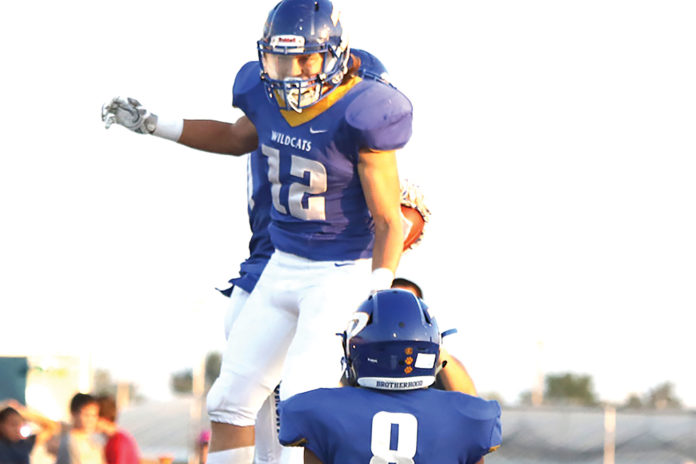 Blake Colston
sports@piedmontnewsonline.com
Piedmont travels to Guthrie tonight for a key District 5A-2 tilt against the Blue Jays at Jelsma Stadium set to kickoff at 7.
At stake is the fourth and final playoff spot in the district. PHS (3-4, 3-1) Guthrie (2-5, 1-3) and Woodward (2-5,1-3) have positioned themselves to vie for the spot, with the winner of tonight's game all but locking up a trip to the postseason.
Piedmont closes the season with games against top-ranked Carl Albert and No. 2 Bishop McGuinness. Guthrie plays at Guymon and at Woodward.
Last week, Piedmont beat Woodward 54-9 while Guthrie lost at Lawton Ike 41-21.
Piedmont rallied for a 22-14 win over the Blue Jays in 2016 that helped pave the way to a playoff berth.
For more news, sports, and community stories, subscribe to the Piedmont-Surrey Gazette by calling (405) 373-1616.