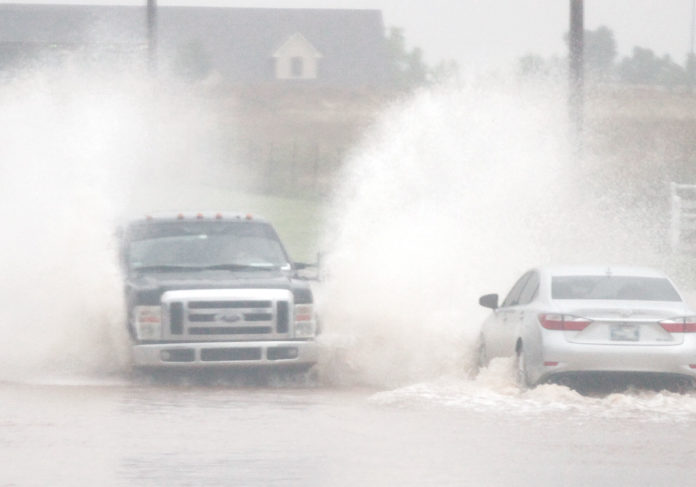 By Mindy Ragan Wood, Staff Writer – Flash flooding in Piedmont and the surrounding areas forced some motorists on Wednesday to turn around while others sloshed through high waters.
The rain started early morning but hadn't let up most of the day. By 2 p.m. conditions worsened and various intersections had to be shut down.
"Public works put up barricades at 109 E Second in Piedmont," Chief Scott Singer said, "and at Mustang and Edmond roads due to high water. They were checking on reports of high water at 206th and our units and public works were looking out to ensure the roads were passable."
Several streets were flooded including Washington from Piedmont Road and the entrance to the Fire Department was impassable.
No accidents were reported at press time.
"People are using common sense. Our speed limits are low enough to prevent someone from hitting water at a high rate of speed which causes hydroplane. People are being cautious," Singer said.
There were no reports of flooded cars or residents who needed immediate rescue.
For more news, sports, and community stories, subscribe to the Piedmont-Surrey Gazette by calling (405) 373-1616.