By Tim Farley, News Editor , Copyright Piedmont Publishing 2017 – Houston, Texas entrepreneur Rick Edwards claims he lost his house, land and business because Piedmont Park Project organizers failed to pay him in full for building the splash pad.
The splash pad is part of the overall park built behind F&M Bank on Piedmont Road.
Edwards, a self-described creative thinker and a man portrayed by others as a "good guy," gave the park leaders major discounts early in the project and continued to make donations of time and money even though payments were being withheld by organizers identified as Eric Anderson and Paul Francel. Those two names appear on documents signed by Edwards and park project leaders.
"I'm not a rich guy trying to get a write-off," Edwards said during an interview in Pearland, Texas, the site of his former business See Spray LLC. "I just want my money back."
The contractor received an initial deposit of $62,480, but was never paid again. At one point, an estimated $23,000 was paid to subcontractors for their work. The total cost of the project, after donations and discounts, was $164,000. At this time, Edwards is owed $146,000 after taking away all discounts and donations, his attorney said.
At full retail price, a park with the same specifications would have cost between $450,000 and $500,000, Edwards said.
The Piedmont park project required specially-made fabrication work for the different splash pad pieces so Edwards put a hold on most other jobs. His crew worked 20 hours a day to meet deadlines and an unforeseen accident while traveling to Oklahoma with the splash pad pieces created an unexpected delay. The splash pad equipment was damaged in the accident and required a complete rebuild.
Eventually, the splash pad equipment and the control panel that operates the facility was installed. However, Edwards was never paid for his work. The control panel was installed July 20 and park co-organizer Paul Francel approved the color and texture two days later.
Edwards' attorney, Terri Garcia, said the control panel was installed based on assurances from Francel and Eric Anderson that final payments would be delivered to the job site. No payments were made, she said.
Francel, chairman of the Piedmont Park Board, stopped communicating with Edwards after the control panel was installed. Francel did not return a telephone call for comment.
"He (Francel) said there would be a meeting, but they never showed up. Once he got what he wanted, I never heard back from him. They made me lose so much," Edwards said of the park project organizers, including Piedmont developer Phil Boevers, who served as the project's construction supervisor.
Looking back, Edwards believes he should have insisted on full payment before installing the control panel.
"They've lied to me and they're lying to all those people who are donating to them," Edwards said. "I don't want to hurt anyone. I'd just like to get my money back. I made a stupid deal."
No park comment
Park project spokesman Eric Anderson, president of Piedmont's F&M Bank, declined to comment about specific allegations and referred the Piedmont-Surrey Gazette to a statement posted on the project's Facebook page.
"This particular contractor, which was retained to complete certain improvements on the Piedmont Park Project, failed to perform as agreed. The contractor's attorney further admitted to her client's failure in the article. Piedmont Park Project is more than prepared to demonstrate this contractor's breach of its obligations in a court of law should it become necessary to do so."
The statement is attributed to Anderson, Francel, Rebecca Anderson, Tona McVicker and Boevers.
Garcia said the statement from the park project leaders "is a self-serving spin." She previously acknowledged See Spray and its subcontractor failed to apply a coat of Kool Deck, a coating that is required on splash pads to provide a smooth finish. A crew traveled from Houston to Piedmont to correct the problem but were met with resistance from Boevers who unleashed a flurry of expletives toward the workers. The crew was not allowed on park property to make the correction and police were called to the scene based on trespassing allegations.
"They lied and said that I admitted my clients' failures," Garcia said. "I like to be truthful. Every construction project has glitches. So, yes, the Kool Deck needed correction, but that was only a minor portion of the project. The Kool Deck was the last thing to be done."
Garcia claims "substantial completion" had occurred despite nonpayment.
"We were only dealing with punch items when my clients were wrongfully terminated," Garcia wrote in a statement.
The contract was terminated July 31 upon demand from the park project's attorney.
"We did everything in our power to cure within 24 hours, which is not reasonable under any construction standards, but we did it because they demanded it and we wanted to get our subs paid."
The crew that traveled to correct the Kool Deck problem has 30 years of experience with splash pads and expertise with Kool Deck, Garcia said.
"This is just an overly exaggerated problem that was used to help the Piedmont players justify their wrongful conduct," she said.
The article referenced in the Piedmont Park Project statement was published in the Sept. 21 issue of the Piedmont-Surrey Gazette.
"I tell you I'm impressed that you're doing real journalism but at this time I have to maintain the same statements and not say anything more," Eric Anderson said of the newspaper's trip to Houston to interview Edwards and two of his colleagues.
Garcia told the Piedmont-Surrey Gazette during an interview in Pearland, Texas, last week that the delays during the project were caused, in part, by project organizers. She said changes in site selection and acquiring a state-mandated permit to discharge water were part of the problem. Other delays were caused by stormy and rainy weather, low temperatures and the highway accident.
Delays debated
"Piedmont argues the time frame wasn't met," said James Anthony, owner of Houston-based Dive Pro Construction and one of the subcontractors on the project. "Piedmont delayed eight to nine months because of a site plan. We were building the equipment and told to stop."
Edwards said the entire project was scheduled for completion the summer of 2016, but delays created by Piedmont park leaders created the problem.
The Houston attorney intends to file a federal lawsuit in the Southern District of Texas and demand Edwards be paid the remaining balance or the equipment will be repossessed, she said.
James Anthony, a friend and business associate of Edwards', said he performed all of the concrete work and was never paid.
"I did all of the leg work, design work and worked with the City of Piedmont so they could get a splash pad," he said. "I spent hundreds of hours on this deal and it kept changing. The whole deal is not what Paul (Francel) and I talked about. I had never heard of Phil (Boevers) until that meeting with Rick and I. Boevers kept asking how much he could get, wanting more, more and more. I told Rick to walk away from it, but he has a good heart and knew it was about the kids."
Tail wags dog
Anthony, who donated $30,000 in shade structures and park benches, said Boevers "was the tail wagging the dog" during the project. At various times, Anthony said, Boevers cussed at splash pad workers and called Hispanic crew members "wetbacks."
"Those workers were treated like dogs," Garcia said. "They were called all sorts of names like SOB and told to 'f— you.' They (park organizers) are just a bunch of lying bullies. I don't think they ever had any intentions of paying. Right now, they illegally possess something they don't even own. Why do you get to use something you didn't pay for?"
Boevers did not return a telephone call for comment.
At one point, a park representative threatened Anthony.
"He told me if I didn't donate, I wouldn't get paid," Anthony recalled. "The only time they went by the contract was when they wanted something."
Anthony and Garcia decried the treatment Edwards received from the Piedmont Park Project organizers.
"They (park organizers) put him in ruin," Anthony said.
However, Edwards kept being encouraged by project leaders to finish the splash pad with the promise that payment was forthcoming.
On June 15, 2017, Eric Anderson sent a text to Edwards that reads, "Please be aware – phase 2 & 3 checks have already been written out and will be paid once all equipment is standing and tested. Will also need lien releases – or we can make joint checks payable to subcontractors. We want this project completed."
A day later, Eric Anderson wrote another text to Edwards. It reads, "Keep breathing Rick – we'll make it thru this to tell the story. You built a great product – let's finish it."
Edwards responded, "I know we will but how do I plan? This crew is too expensive to not know what punch list is."
Eric Anderson wrote back, "I'll get you a list asap. I apologize about this mess we're in."
In early July, Edwards wrote to Eric Anderson explaining the distress he felt over the lack of payments.
"This has caused financial hardship and unnecessary stress and loss of sleep. I'm so glad it's almost over," Edwards wrote in the text.
Eric Anderson replied in a July 6 text that reads, "I am very sorry for your loss and completely empathize with you. The finish line is straight ahead though! Praise God."
The texting continued as Edwards wrote back to Eric Anderson.
"Please forgive me for venting to you. No profit. I'm just trying to get my money back. I take it very personal when I've been misled."
Eric Anderson responded, "Hang in there Rick. Lord will reward you for your Godly behavior."
Anthony said See Spray started building the splash pad equipment in May 2015, but were told to stop a month later.
"They didn't give us the OK to come back until January 2017," Anthony said.
At the same time splash pad equipment was installed, park organizers were continuing to solicit funds from Piedmont residents.
"They were asking $2,500 for a piece of equipment that was already there," Anthony said.
"They don't even own that equipment," Garcia said. "It hasn't been paid for."
The Houston attorney said she believes the park organizers didn't expect legal action.
"I don't think they thought anybody would push back," she said. "They're cocky, arrogant folks who need a reality check."
Anthony acknowledged he was given power-of-attorney by Edwards to pursue the litigation against the park organizers.
Garcia said the non-payment issue is likely to get worse for the Piedmont park reps.
"So many people have done so much for them and went above and beyond to get them a water park and all they've done is rob, cheat and steal. You think people can trust them now? All they are is con artists."
Garcia's major objective is to get her client paid. "This wiped him out at a time when you can't pull yourself up by your boot straps."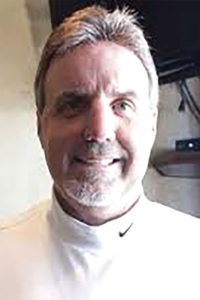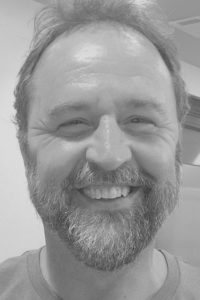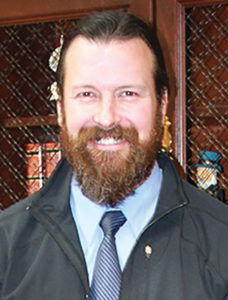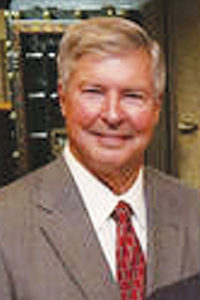 Subscribe to the Piedmont-Surrey Gazette by calling (405) 373-1616 or sign up for the E-Edition today!