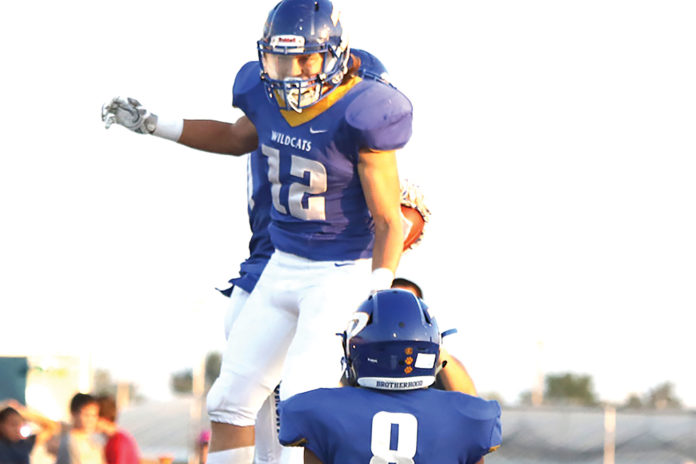 Blake Colston, Sports Editor – Friday night's game felt just like a track meet for Piedmont running back Davontae Pickard.
Pickard ran for 218 yards and two touchdowns on just 13 carries and was one of three Wildcat backs to eclipse the 100-yard mark in Piedmont's 55-0 win over Northwest Classen at F&M Bank Stadium.
Connor Hawkins ran 16 times for 156 yards and a touchdown with Colby Matlock adding 105 yards on 11 touches as Piedmont (1-3, 1-0) racked up 686 yards of total offense with 507 coming via the running game.
"That was our main point of emphasis tonight," Pickard said. "We watched their film and we knew what we had coming into this game and we did exactly what we…
For the complete story, subscribe to the Piedmont-Surrey Gazette for only $39 a year!  For details call (405) 373-1616.